So photos have been leaked (we can't say from where exactly) for the newest experimental router from MikroTik. We don't know much about it yet except it will be the largest router MikroTik has ever built and is currently designated as CCR-6506-96G-48S-16S+.
Rough specs are:
6 slot chassis
Dual redundant 720 Gbps CPU modules
Dual power
96 ports of copper 1 gig
48 1 gig SFP ports
16 Ten gig SFP+ ports
Apparently this device will coincide with the release of RouterOS version 8 in 2026 [an inside source at MikroTik named "Janis" confirmed this is a realistic target date.]
Many covert mAP-quadcopters died to bring us this information…these photos are NOT for public distribution.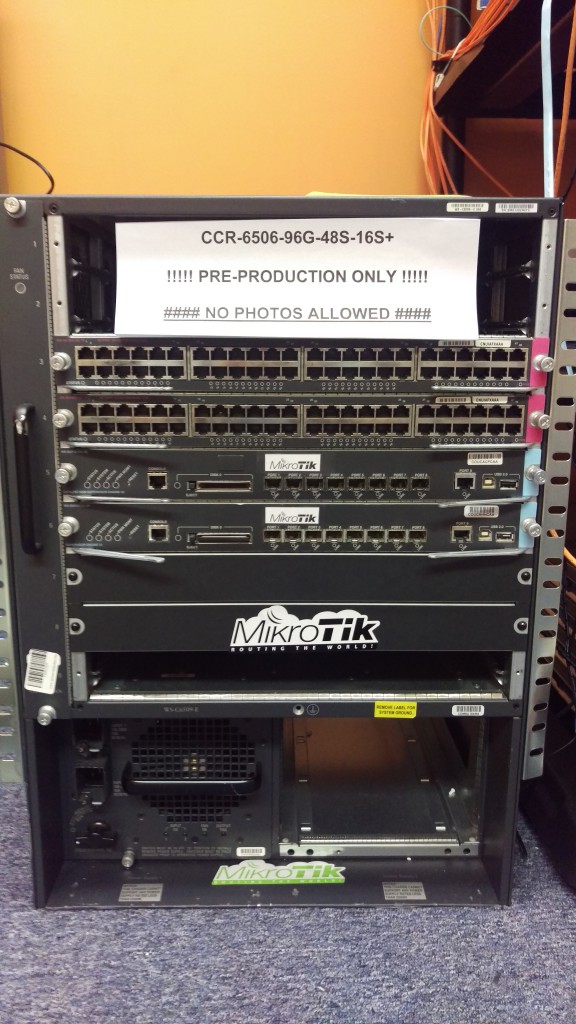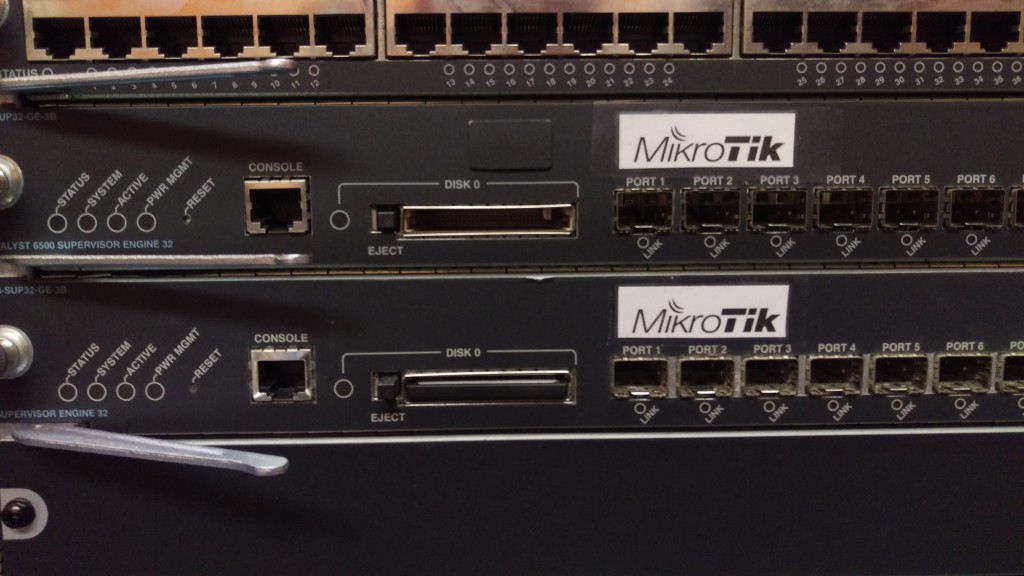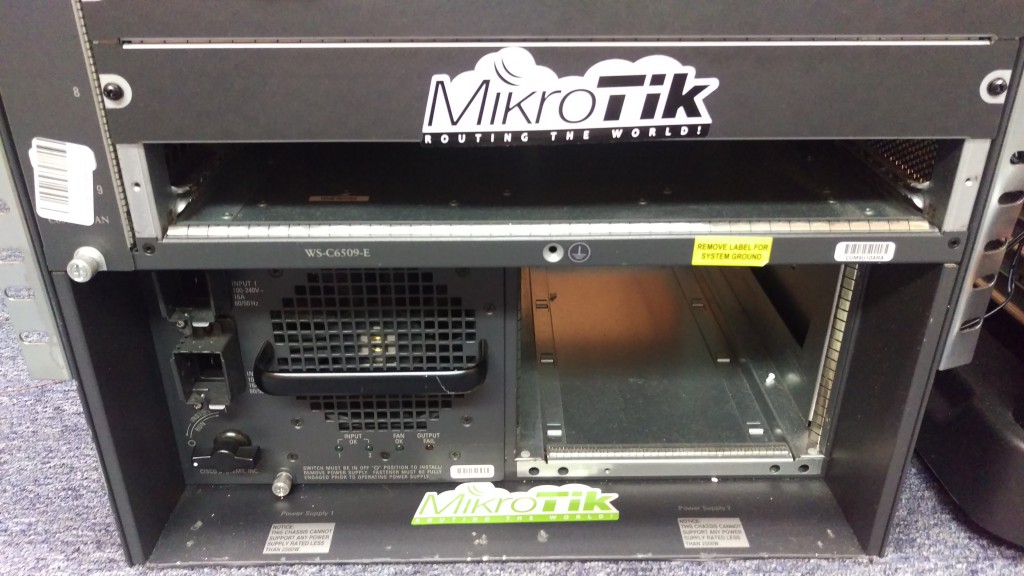 And if you haven't quite figured it out yet…APRIL FOOLS DAY!!!! But seriously MikroTik….we need this router. 🙂