It seems like ages ago that we blocked out time in our schedules to fly to technical conferences and immerse ourselves with great people and content for an entire week.
In reality, it's only been a few months but 2020 has made it seem like a lifetime.
However, those of us in tech are quick to adapt and virtual conferences are now a thing.

For the fixed wireless industry, in-person conferences are critical because most of the attendees are entrepreneurs.

For a small business owner in tech, going to a show is one of the best ways to evaluate content and business opportunities needed to stay competitive in a short amount of time.


The first virtual conference for Wireless ISPs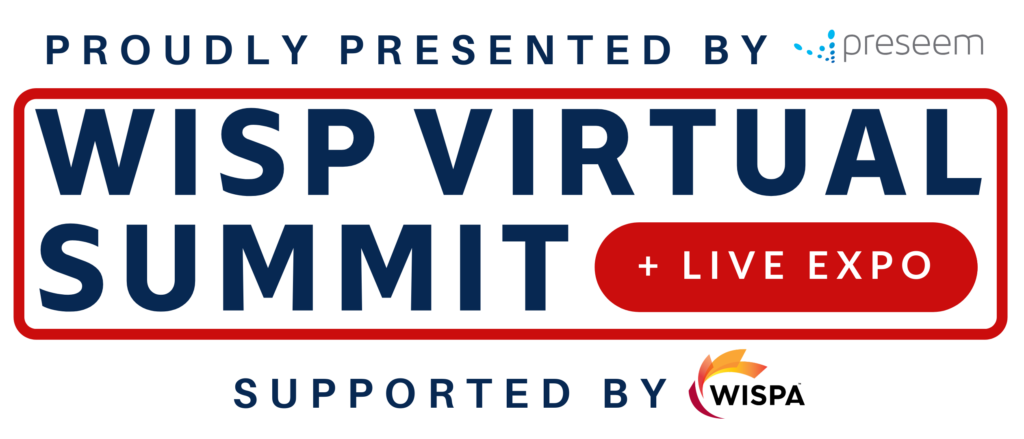 Thankfully, due to some amazing efforts and collaboration in the WISP industry – led by Preseem and supported by WISPA, we are about to kick off the first virtual conference for the fixed wireless industry at 10 AM Eastern on July 28th, 2020.

An enormous amount of work has gone into planning and preparation to replicate the experience of an in-person technical conference as much as possible.

First thing's first….get registered
Kick off the registration process by visiting: https://wispvirtualsummit2020.com/

First you'll need to get registered by signing up and paying a very modest $25 registration fee – probably the least expensive tech conference you'll ever attend.


My company, IP ArchiTechs is a platinum sponsor and you can use our discount code of IPARCHITECHS25 to save a few bucks before completing your registration.
Conference layout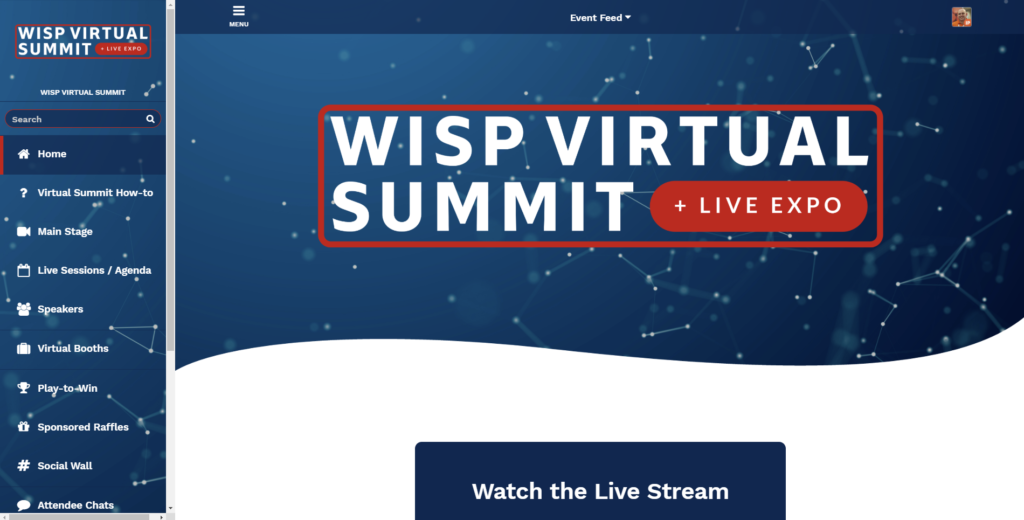 When you first sign into the conference site at https://wispvirtualsummit2020.com/ you'll see a page similar to the picture above.

This is the main event area online where you can browse to virtual vendor booths, check the event schedule with speakers and live streams as well as earn points for prizes throughout the day.

There are chat areas, a social media wall and group discussions.
Getting Started
There is a great how-to video that's very brief to quickly orient you on how to navigate the conference platform. Take a few minutes and check it out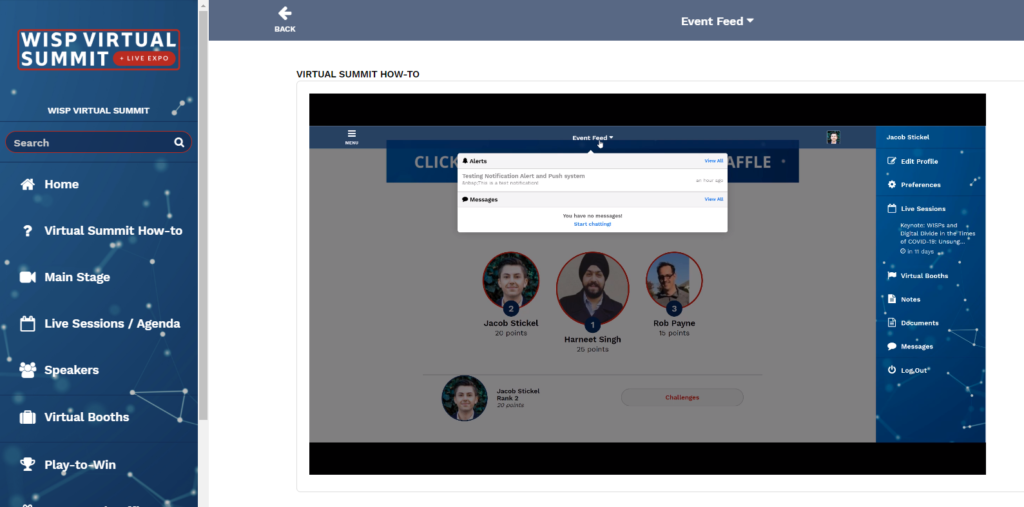 Live Sessions/Agenda

Looking at the menu on the left, you'll see all of the sessions planned for the day with times and links.

I'll be talking about Overlays/Underlays for WISPs in the Core and Backhaul Network: Designing in 2020 session at 2:45 PM Eastern Time.

This session will be helpful if you want to learn more about technologies like MPLS, Segment Routing, VxLAN, VPLS and their role in a WISP network.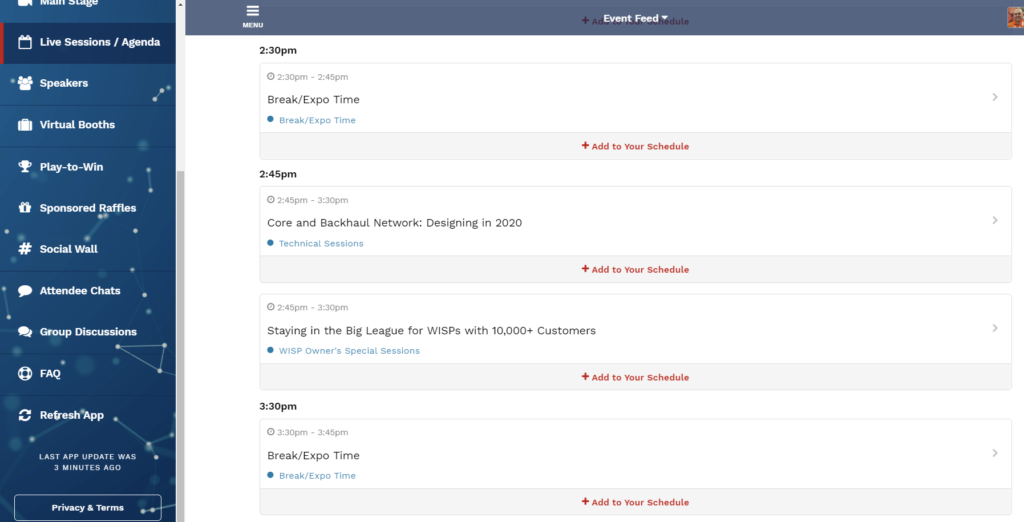 WISPA Keynote

The sessions will kick off with Claude Aiken, the President of WISPA giving a keynote on WISPs during the COVID-19 era at 10 AM Eastern time.
Virtual booths

Visit the virtual booth for each vendor to get contact information, a brief description of the company and videos to get an idea of how each company can benefit you and your WISP.

Just as it would be at an in-person conference, the booth will be staffed via chat and you can interact with people at the virtual booth in real time.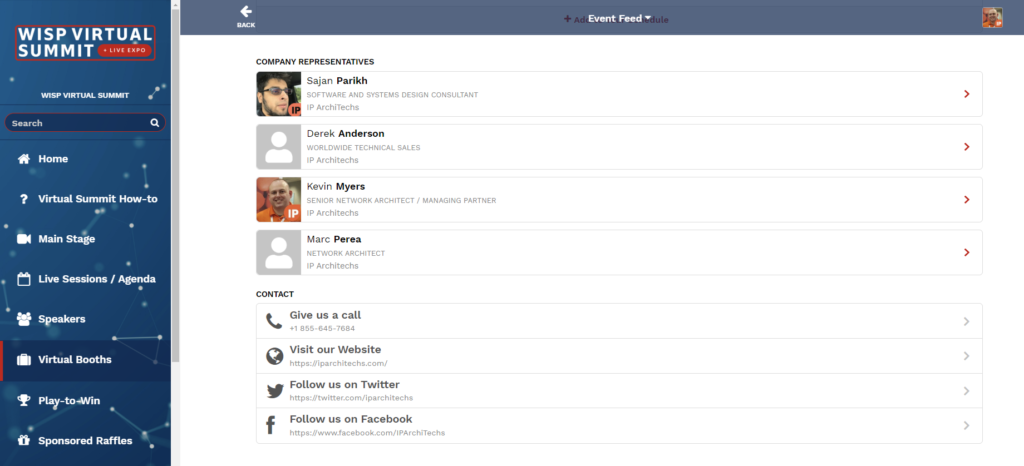 See you there!
I'll be online all day along with the rest of the team at IP ArchiTechs if you're interested in chatting about network design, operations or whatever….give us a shout.

Hope to see you there!