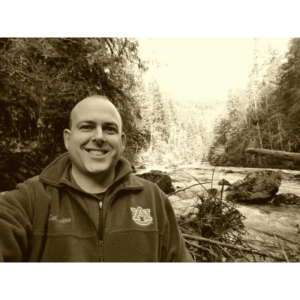 Contact:
LinkedIn: https://linkedin.com/in/ipv6-kevin-myers
Twitter: Kevin Myers (@stubarea51) / X (twitter.com)
Kevin has spent the last 24 years working in the IT and Networking space across Government, Enterprise and Telecommunications sectors.  Kevin was first introduced to MikroTik while working as an MPLS core engineer for a Cisco-based Telco and was tasked with evaluating routerboards as MPLS endpoints for business customers. That experience sparked a professional interest in working with MikroTik that eventually turned into full time consulting as a MikroTik Network Architect and Integrator. His main focus is network design for service provider (Wireline and WISP), data center and enterprise networks. His favorite routing protocol is BGP with OSPF coming in a close second.
Career Highlights
Started professionally in IT/Networking in 1999
Designed and built networks on 6 continents
Worked as a Core/Design MPLS engineer for a regional US based telco
Worked as Network Architect/Lead Engineer for a Fortune 500 global enterprise.
Cisco Certified – CCNP R&S, CCNA R&S
MikroTik Certified Trainer
MikroTik – MTCINE #1409, MTCRE, MTCTCE, MTCWE, MTCUME, MTCNA
Project Highlights
Data Center move – successfully planned and executed a migration of a multi-million dollar Data Center from one country to another as a lead project engineer
Service Provider – Redesigned BGP Route-Reflector clusters to increase availability across regions and reduce convergence time between ILEC distribution networks.
IPTV Deployment – Designed and implemented an IGMP/PIM based IPTV network to support 200+ channels of HD broadcast video across an ADSL2+ copper infrastructure.
Enterprise merger – Designed and implemented the migration strategy to merge the networks of two multi- billion dollar global enterprises into one consolidated global network.
Wireless backbone networking in Alaska – Supporting RF based video networks in remote Alaska to enable researchers to track whale migration in the Gulf of Alaska and backhaul the video feeds to a Data Center.
Wireless media streaming in NYC – designed a hybrid RF/Fiber network to support live event streaming in New York City.
Areas of Interest
Integration of MikroTik with traditional network vendors like Cisco, Juniper and Adtran
White box networking
Network Virtualization
IPv6 Transition
BGP and MPLS Design
Traffic Engineering
Software Defined Networking (SDN)
Software Defined WAN (SDW)